Gummy bears are all over the world and still remains one of the favorite candy snack items that one can eat any time of the day. Kids to adults everyone is just obsessed with these tiny cute little gummy candies. In the USA, Europe and Germany the craze of these candies is only increasing every year. As you guys know we are a little crazy about these candies so we researched and put out some interesting things about gummy bears here, let's find out more!
Know How Traditional Gummy Bears are Made?
Modern factories produce tens of thousands of them every day. To begin, the components are combined in a huge vat of boiling water. Corn syrup, sugar, water, gelatin, food coloring, and flavorings are some of the most commonly used ingredients. Fruit juices and citric acid are common sources of flavorings in food products.
Cooking the resulting liquid occurs after the ingredients have been thoroughly combined. It thickens and becomes what manufacturers refer to as a slurry. After that, the slurry is poured into molds to be shaped. Of course, the gummy bears would be placed into bear-shaped molds before being eaten. Gummy candies, on the other hand, come in a variety of distinct shapes. The gummy worm is one of the most popular candy treats, and you're definitely familiar with it.
It is necessary to line the molds for gummy candies with corn starch to prevent the gummy candies from clinging to the molds. A second step involves pouring the liquid mixture into moulds that have been preheated to 65°F (180°C). It is let to sit for 24 hours so that the slurry can cool and solidify properly.
The chewy candies are removed from the molds and placed in a huge drum tumbler after they have been in the mold for 24 hours. They are tossed in a mild food-grade oil before being served. This helps to absorb any residual cornstarch, which helps to keep the gummy sweets smooth and fresh longer. Finally, the gummy candies are complete and ready to be packaged and distributed.
Manufacturing Process of Gummy Bears
A thin slurry is made out of fruit juices, gelatin, and other gummy bear ingredients. In the next step, the slurry is transported and filled in the moulds. Then, the gummy bears are refrigerated and packed in boxes and packets.
Where Were Gummy Bears Originated?
In 1920, Hans Riegel of Bonn, Germany, became frustrated with his dead-end job as a confectionary worker and started his own sweets company, making hard, colorless candies using a copper kettle and marble slab in his kitchen. His bicycle-riding wife was the sole delivery person. The name of his new business was a combination of the first two letters of his own first and last names and hometown: Hans Riegel of Bonn=Haribo.
The hard candies sold fairly well at local street fairs, but not as well as Riegel had hoped. Then, after a couple of years, Riegel hit upon what would prove to be a genius idea: He produced a line of soft, gelatin-based, fruit-flavored treats in the shape of dancing bears (then a popular diversion at festivals in Europe). But while Riegel is often credited as the inventor of gummy candy, he actually just improved upon an already successful, centuries-old, formula.
Are Gummy Bears Made out of Pig?
Kantha Shelke, a food scientist and expert with the Institute of Food Technologists, explained that gelatin, the main component in Jell-O and other wobbling desserts, is created from pigskin, cattle bones, and cattle. During the animal butchering and processing process, collagen in tissue and bone is broken down, and this is how it gets its name. Don't worry we have curated a list of gelatin-free gummy bears here and they also are 100% vegan gummy bears.
10 Interesting Facts About Gummy Bears You Must Know
Hans Riegel, the proprietor of Haribo and an inhabitant of the Bonn District, was the person who invented gummy bears in 1922.

Haribo is an abbreviation for Hans Riegel Bonn, who founded the company. To put it another way, he practically names the candy firm after himself.

The gummy bear's initial name was "dancing bear treat," which was inspired by live bear displays and was used to promote the product. Although it is not the same show that was the inspiration for gummy bears, Clark's Trading Post in Lincoln, New Hampshire, hosts live bear shows on a regular basis.

Some Haribo gummy bears do not adhere to the color to flavor combos that we are accustomed to seeing in huge gummy bears. Examples include the green one, which is actually strawberry, and the clear one, which is pineapple.

On the internet, you can get a 26-pound gummy bear for $150 dollars! Make sure you have a fork and a dinner knife on hand to savor this huge dessert.

Disney's first major animated series, "Adventures of the Gummi Bears," was based on gummy bears and premiered in 1989 on ABC.

Gummy candies are referred to as "gummies" because they are made with the ingredient "gum arabic," which gives them their gelatinous consistency.

There is a lot more to candy than just gummy bears in today's world of confections. Candy manufacturers create gummy sharks, worms, fruit slices, strings, and a variety of other gummy bears chutters NH confections.

Fashion designers created an Alexander McQueen outfit out of 50,000 gummy bears, which they then sold to the public.

10. In Littleton, New Hampshire, Chutters Candy Counteroffers dozens of gummy alternatives, and you may design your bag of candy so that it contains the exact balance of tastes and shapes.
Because of the popularity of gummy bears, many other gummy candies in the shape of animals and other objects have been created, including:
Rings

Worms

Frogs

Snakes

Hamburgers

Cherries

Sharks

Penguins

Hippos

Lobsters

Octopuses

Apples

Peaches

Oranges,

as well as Ampelmännchen, Smurfs, and spiders.
Manufacturers produce bears in a variety of sizes, ranging from the normal confectionery size and smaller to bears weighing several kilograms.
Can Gummy Bears be Eaten After A Workout?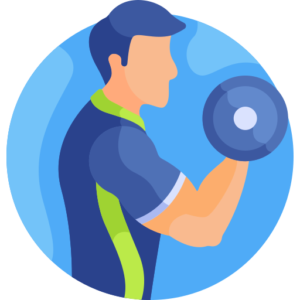 "You should consume gummy bears as soon as possible after your workout." Carbohydrates that digest quickly enter the bloodstream more quickly, causing insulin levels to rise. Carbohydrates that digest quickly are beneficial after an exercise. 
Gummy bears and other high-glycemic carbs containing dextrose or maltodextrin give a quick amount of sugar to aid in the process of restoring what has been lost during the fasting state. Because your body is still utilizing energy, the sugar is utilized instantly and does not accumulate as fat in your system. Still, Confused? Here's a detailed guide on gummy bears after a workout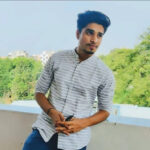 I am building a lifestyle that nourishes my soul and satisfies my passions, which include traveling, indulging in sweet treats, and being physically fit. I am also a lover of dogs (cynophile) and cats (ailurophile). Additionally, I am striving to live a vegan lifestyle.