Candies have always been a favorite among kids and adults, especially gummy candy. Taking note of these, gummy bears and gummy worms have been making quite a buzz in the market. In fact, gummy bears vs. gummy worms are one of the hottest debates amongst candy lovers. But, both of them have their distinctive taste, texture, and fanbase. Gummy bears are soft and chewy candy made from sugar, gelatin, and fruit extracts. Besides this, you can savor plant-based gummy bears that are suitable for vegans too.
On the other hand, gummy worms are considered a staple in children's diet. They are a mix of sweet and sour tastes, which is unlike gummy bears. In fact, you will find a variety of gummy treats in different colors and flavors. Some of them are glow worms manufactured with sour sugar and glowing color. It tends to attract the children more. Many people think that gummy worms are hard to chew. But, some think that they can enjoy eating worm candies for a longer time than the bears. The longer a chewing time; the longer you will enjoy the flavor. 
Who came first? Gummy Bears or Gummy Worms
There is common thinking among people as to when were gummy bears invented or where do gummy bears come from. To this, the delicious gummy bears originated in Germany under the flagship of Haribo Company. Though, the company was formed in 1920; still, gummy got popularized from 1922 onwards.  On the other hand, Trolli manufactured gummy worms in the United States of America in 1981. The reason for their manufacturing was that the gummy bears were not traded to America till 1981. This led Trolli to create gummy worms for children. Since then, gummy worms are famous amongst people.
Ingredients in Gummy Bears and Gummy Worms

As gummy bears are animal by-products, vegetarians and vegans do not prefer them. The main ingredient in gummy bears is gelatin. These are made with sugar, glucose syrup, starch, gelatin, food coloring, flavoring, and citric acid. Certainly, vegan people or kids can find an option in gluten-free and gelatin-free candies as well. Thinking as to what are the ingredients in gummy bears? The vegan ones are non-gelatin bears, which contain white sugar, apple juice, agar powder, and agave syrup. These specialized gummy bear ingredients help in manufacturing transparent gummy bears. Their colored counterparts contain orange peel for orange, spinach for green, and blueberries for purple.

The ingredients in gummy worms contain sugar, corn syrup, citric acid, gelatin, sorbitol, natural flavors, artificial colors, fruit extracts, vegetable oil, and carnauba wax. All the components in the ingredient list give a distinctive taste to the gummy candies. Of course, you can chew it for a long time that allows savoring the flavor. 
Are Gummy Bears Tastier than Gummy Worms?
The gummy bears are soft, and chewy, which makes them easy for everyone to eat. In fact, they have an extensive flavor that keeps the candy tastier. On the other side, gummy worms are slightly harder to chew. But, this makes it enjoy the flavor more than the gummy bears because it lasts longer in the mouth. Moreover, gummy worms have a slightly sour taste too. Depending on your requirement and taste buds, you can eat them.
Which one is more popular? Gummy Bears or Gummy Worms

As per the gummy bear history, it was introduced first to the world as compared to the gummy worms. Both seem to be equally popular with their share of consumers. The gummy bears or worms contain gelatin taken from pigskin or animal bones. So, the non-vegetarians can enjoy them. On the other note, gummy bears are consumed by bodybuilders after workout as it has carbohydrates that mix in the body and helps muscle gain.
Gummy bears and gummy worms have their market share. People like them for a distinctive taste. Indeed, few of them are manufactured for vegans as well.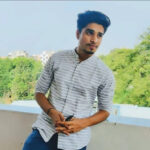 I am building a lifestyle that nourishes my soul and satisfies my passions, which include traveling, indulging in sweet treats, and being physically fit. I am also a lover of dogs (cynophile) and cats (ailurophile). Additionally, I am striving to live a vegan lifestyle.