Essential elements as a brand is making the right buzz in the market over the past few years due to it's effective and lipsmacking gummies all over the internet. Many people have recommended EE ACV gummies as they are a cheaper alternative to the goli ACV gummies. Read my review for Goli vs essential elements ACV gummies to better understand both the brands.
Essential Elements ACV Gummies - Ingredient List
Vitamin B6 (as Pyridoxine Hydrochloride), Folate, Vitamin B12 (as Cyanocobalamin), Iodine (from Potassium Iodide), Apple Cider Vinegar Powder, Pomegranate Juice Powder, Beet Juice Powder, Glucose Syrup, Sugar, Glucose, Pectin, Citric Acid, Sodium Citrate, Natural Apple Flavor, Vegetable Oil (contains Carnauba Wax), Liquid Apple Cider Vinegar, Purple Carrot Juice Concentrate, Beta-Carotene
These Essential Elements ACV gummies are readily available on online stores such as Amazon and many other websites. You can also buy them from your nearby stores if they are available. I bought it online from Amazon. It is delivered within 2-5 days accordingly. I received it on the third day. They were delivered fast, and I got them in good condition.
The packaging of these Apple Cider Vinegar gummies is fabulous. They come in an airtight plastic bottle so that the gummies inside do not get oxidized and stale. Each pack of ACV gummies contains 60 gummies which are enough for a month. The packaging is of high quality and is made with reusable plastic. Thus, it is environmentally friendly. I personally really loved their packaging.
The texture of these gummies is soft. They are solid. These gummies are very smooth and lightweight. I think they have a beautiful red color. The size of these gummies is perfect, bite-sized. They really feel very soft and smooth when touched.
I think these gummies taste very good. The apple flavor flourishes out when kept in the mouth. Some of you might feel they are solid when taken at first but trust me; it gets better afterward. They are very tempting. The best part is their size is perfect, so they are straightforward to swallow. These ACV gummies are very easy to chew.
It melts when kept in the mouth. Thus, It can be taken by all the age groups. I really am a big fan of these gummies and recommend them. You should definitely try these gummies.
These apple cider gummies have worked like magic for me and my family. They are one hundred percent effective. The significant benefits of these gummies are:
Weight Loss

Clear Skin

Strong Immune System 

Lowered Blood Sugar

Antifungal and antibacterial properties
I personally love them for weight loss and clear skin. It helped me to lose 80lbs in one month and my skin feels so smooth and bright. I am on my 5th bottle right now, and I think I am going to use them forever.
I'm blown away by Essential Elements and their ACV gummies after conducting an extensive study. It's always preferable to do your homework and rely on your own judgment when faced with a plethora of choices. In the past, I have used several other brands and different types of gummies but this one worked best for me and now I recommend them to everyone.
Essential elements nutritional information?
Apple Cider Vinegar

Nutritional supplement B6 is essential for cognitive function and emotional well-being.

Essential for your body's ability to turn carbohydrates into glucose or energy, folic acid (Vitamin B9) is present

Idoine – Essential for thyroid and cognitive health.

For nerve and blood cell health, vitamin B12 is present
What are the best-selling apple cider vinegar gummies?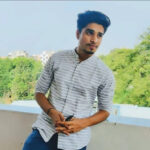 I am building a lifestyle that nourishes my soul and satisfies my passions, which include traveling, indulging in sweet treats, and being physically fit. I am also a lover of dogs (cynophile) and cats (ailurophile). Additionally, I am striving to live a vegan lifestyle.