Gummy Bears - Ingredient List
Candies made in the shape of gummy bears typically contain the following components: sugar, gelatin, corn syrup, starches, flavorings, food colorings, and citric acid. Check out our best gummy brands blog to find the best candies in 2022 Chewy candies might have beet sugar, a form of natural sugar. To make sugar-free gummy bears, a recipe calling for an artificial sweetener like aspartame would need to be used in place of sugar.
Gluten-free vs. Non- Gluten Gummy bear list
Since 1965, the confectionery known as Chewits has been produced. These cuboid candies are soft but chewy. You will receive a selection of uniquely flavored candies that are individually wrapped. These candies are ideal for trading with close friends and family members.
Whatever flavor of Chewits or Chewits Xtreme candy you choose to indulge in doesn't matter because they are all gluten-free. Strawberry and fruit salad flavors are my favorites out of all of them.
Hard candies in the shape of hearts, Love Hearts have love-themed sayings printed on one side. Love Hearts come in a round shape. They are vegetarian and do not include nuts, gluten, or other animal products. That way, you won't have to worry about spreading the love!
Starbursts are the best candy ever, and fortunately, it was discovered that they do not include any animal products and do not contain gluten. They are soft chews in the shape of boxes that have a fruity flavor. You will receive blackcurrant, orange, strawberry, and lime flavors, each separately wrapped so that you and your friends can split a bag or enjoy the snacks on their own.
Are Skittles gummies gluten-free?
The ingredients of the Skittles are- 
Sugar, Corn Syrup, Citric Acid, Hydrogenated Palm Kernel Oil; Less than 2% of Tapioca Dextrin, Modified Corn Starch, Natural and Artificial Flavors, Colors (Red 40 Lake, Blue 1 Lake, Blue 2 Lake, Yellow 5 Lake, Yellow 6 Lake, Red 40, Blue 1, Yellow 6, Titanium Dioxide), Sodium Citrate, Carnauba Wax.
There is no mention of gluten in the ingredients list. Thus, we can say that Skittle gummies are gluten-free.
Are jolly ranchers' gummies gluten-free?
The ingredients list of Jolly Ranchers' gummy bears are-
Corn Syrup, Sugar, Contains 2% or Less of Malic Acid, Natural and Artificial Flavor, Artificial Color Red 40, Blue 1, Yellow 5, Yellow 6.
The Hershey Company produces Jolly Ranchers, and the answer to your question is that they do not contain any gluten. Although they do not include any components containing gluten, The Hershey Company does not have them on their website's preliminary list of gluten-free items. Always double examine the packaging to ensure your safety.
Are starburst gummies gluten free?
The Starburst gummies contain the following ingredients-
Corn Syrup, Sugar, Hydrogenated Palm Kernel Oil and Palm Oil, Fruit Juice From Concentrate (Apple, Strawberry, Lemon, Orange, Cherry), Less Than 2% – Citric Acid, Dextrin, Gelatin, Food Starch-modified, Natural, And Artificial Flavors, Ascorbic Acid (Vitamin C), Coloring (Red 40, Yellow 6, Yellow 5, Blue 1).
As mentioned above, there is no sign of gluten mentioned in the ingredients. Thus, it is evident that starburst gummies are gluten-free.
Are realfruit superfruit gummies gluten free?
Here is the list of ingredients present in Realfruit Superfruit gummies-
Corn Syrup, Sugar, Modified Potato Starch, Fruit Juices From Concentrate (Black Currant, Pomegranate, Elderberry, And Blueberry), Fruit Purees (Pear, Cranberry, Marion Blackberry, And Acai), Modified Coconut Oil, Natural Flavour, Citric Acid, Ascorbic Acid, Sodium Citrate, Carnauba Wax, May Contain Milk, Manufactured In A Nut Free/Peanut Free Facility
Gluten is not present in these gummy bears, so they are safe to eat.
Gummy bears can be both gluten and gluten-free. Check the ingredients list carefully before buying any gummy bears.
Can Celiacs have Haribo gummy bears?
The Haribo Gummies don't contain any gluten. Still, because they are manufactured in a facility that also processes peanuts, milk, wheat, and soy, there is a possibility that they may contain trace amounts of these allergens. As a result, they are not advised for people with celiac disease.
Which gummy bears are gluten-free?
Here is a list of gluten-free gummy bears
Albanese

The Black Forest

Boston Fruit Slices

Brach.

Dare Real Fruit

Life Savers Gummies.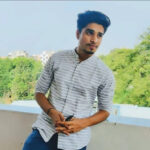 I am building a lifestyle that nourishes my soul and satisfies my passions, which include traveling, indulging in sweet treats, and being physically fit. I am also a lover of dogs (cynophile) and cats (ailurophile). Additionally, I am striving to live a vegan lifestyle.