Last Updated on 11 months by Susan Francis
Table of Contents
Treats made of Rice Krispies are one of the most contentious issues in the history of cold breakfast is how cereal should be reformulated.
Rice Krispies Treats with an extra crunch were introduced in 1993 and were mysteriously removed in 2018 for no apparent reason. This cereal provided a lovely scoop of delight while also holding up well in milk.
Interestingly we have tried various marshmallows in the recent times, here is the list of top vegan marshmallows for 2022
How are Lucky Charm marshmallows made?
As stated in the product labeling, the marshmallows are created using "sugar," "modified corn starch, corn syrup, dextrose," "gelatin, calcium carbonate," "yellows 5&6, blue 1, red 40," and "artificial taste." How close is that to a marshmallow?
It turns out to be a good match. Only the puffiness of bagged marshmallows makes the difference between Kraft and Lucky Charms marshmallows, which include sugar, cornstarch, gelatin, preservatives, and artificial coloring. Perhaps the cereal marshmallows aren't as "whipped" as regular marshmallows, which use tetrasodium pyrophosphate as a "whipping assist."
Source: Chef Hawkes
You Might like : https://realgoodgummies.com/are-marshmallows-vegan-try-our-easy-vegan-recipe-now
Lucky Charms Nutritional Info
Corn Syrup, Sugar, Modified Cornstarch, Dextrose, Water, Gelatin, Contains Less than 2% of Tetrasodium Diphosphate (Whipping Aid), Natural and Artificial Flavor, Yellow 5, Red 40, Blue 1
You Might Like : https://realgoodgummies.com/are-marshmallows-dairy-free
How My Taste Buds Experienced It?
Marshmallows can add a pleasant, contrasting flash of creaminess to a heartier, more intriguing basis in a typical cereal. Because Marshmallow Clusters, the cereal's namesake, are so uninteresting, the onus is on the merits of living up to the hype. Once you start tasting only sharp sucrose in a spoonful, it becomes old fast.
Crispier than Kix, the sweetened maize and rice clusters have a slight vanilla flavor but aren't nearly as sweet as a marshmallow delight.
The faint flavor becomes even more muted when mixed with milk, practically undetectable. Their size is also a bit out of the ordinary to me. Typically, rectangular cereal pieces are smaller and flatter than this one.
You Might Like : https://realgoodgummies.com/are-marshmallows-gluten-free
Final Thoughts
The marshmallows from Lucky Charms are delicious. The apparent sweetness of these vibrantly colored, crunchy-yet-soft, freeze-dried splendors is a beautiful counterpoint to the disappointingly light clusters.
FAQ
Are Lucky Charms Marshmallows GF?
Gluten-free Lucky Charms Original is a delightful treat. Even though oats and marshmallows are inherently gluten-free, extra barley, wheat, and rye grains can be mixed in during harvest and transportation from the field, resulting in gluten-containing products.
Are lucky charms being discontinued?
According to People, General Mills said the hourglass-shaped marshmallows would be phased out. Lucky Charms' hourglass has been around since 2008, but according to business representative Mike Siemens, the hourglass has run out of time.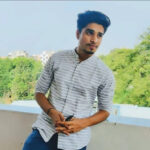 I am building a lifestyle that nourishes my soul and satisfies my passions, which include traveling, indulging in sweet treats, and being physically fit. I am also a lover of dogs (cynophile) and cats (ailurophile). Additionally, I am striving to live a vegan lifestyle.